Award Winning Architecture Firm in India
Story Behind – Space 5
We are a multidisciplinary architecture studio based out of Delhi & Amritsar. Our specialization includes bespoke projects across the verticals of residential, commercial & hospitality. With our deep focus on "design as-a-story", we have successfully handed over more than 100+ projects across multiple categories Designing in ways that weaves around the art of novelistic storytelling with a formidable & grandesque point of view. Be it ARCHITECTURE OR INTERIOR DESIGN, the use of the unknown & the untried is synonymous with Space 5's design language
Founded in 2018 by Harkaran & Gursimran as a multidisciplinary architecture studio, the India based company is quickly evolving into an interdisciplinary lifestyle brand that is geared towards
leading the contemporary design conversation. With our deep focus on "design as-a-story", we have successfully handed over more than 100+ projects across RESIDENTIAL, COMMERCIAL & HOSPITALITY destinations.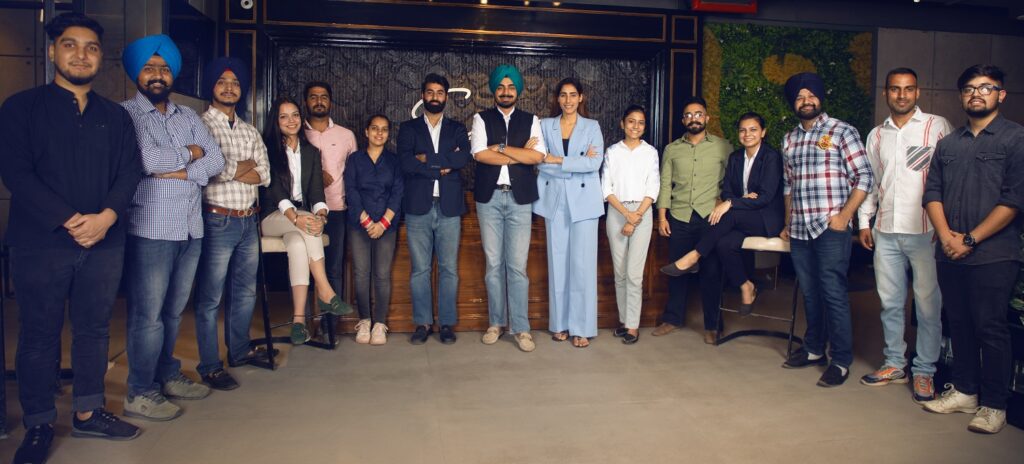 Opened our first studio in Amritsar city in year 2017.
Starting with a small practice of 2 people, there has
been no looking back ever since.
Awarded as the "Most Promising Architecture Brand"
in the entire state in 2019, it was a defining moment of
ours.
"We expanded our offices & doubled our team". From a people of 2, we today are proud to have in excess of 50 full time staffers manning various fields across 2 offices.
Pan-India growth was the key
highlight of year 2021. With our new
offices in Delhi, we are constantly
growing to get our feet as far as we
can.
Ar. Harkaran Boparai
Co founder.

Ar. Simran Boprai
Co founder.