B

r

i

e

f 
Minimal intervention with maximal impact has been the go-to say while designing this property. Spread over an abundant area of 16,000 sq ft; the Cove House remains a modern grandiose.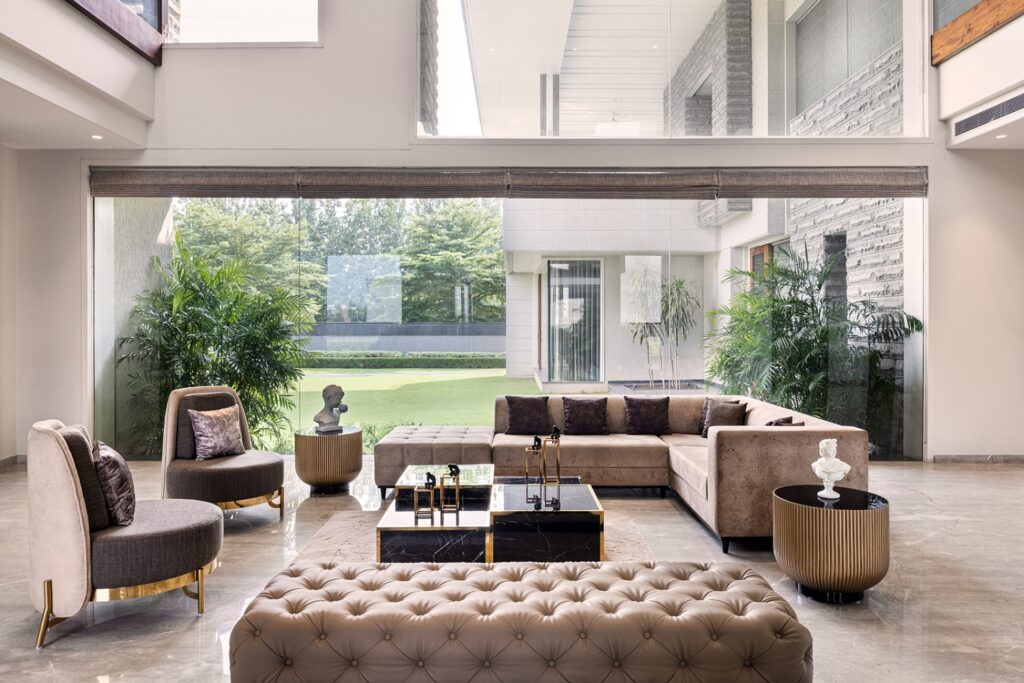 Private areas include 6 Bedrooms and 7 Bathrooms. Public areas comprise of a 20-seater drawing room, private lounge area, dining hall, master kitchen & service kitchens, gym & sauna/spa.
The approach to the property is via a 25′ wide driveway perimetered by lush greenery all around. Ground floor is largely developed in an open style of planning with main focus on maintaining a fine balance with homogeneity of design & playfulness of the interiors
We stuck to minimal & muted greys with a splash of beige hues. Each room has its own design story to convey which remains poignant & unique in itself while still maintaining a thread with the overall concept.
Green surroundings all around with pathways to take a gentle stroll around the property add a green finesse to the property while adhering to the age old concept of merging the interiors with exteriors.